David Kalb Photography
Street Photography
On The Street – This Week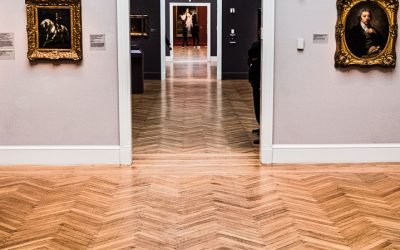 I love walking through museums.  Not only to see beautiful art but to observe museum-goers.  Museum Rooms With a View was taken on an otherwise crowded day, but it's the general lack of patrons that make this shot.  Yet, look closely and you'll see two visitors in the...
read more
Street Photography by David Kalb
Street photography is like a people safari.  As I roam the streets of a city, camera at the ready, I keep my eyes open for humorous situations, intriguing expressions, ironic moments, and touching interactions.  One favorite location I'm drawn to are museums, not only for the beautiful art, but for the juxtapositions created by visitors.
It's exciting and personally rewarding to make a photograph — a moment in time that is unique.  In the click of the shutter, a street image is captured – one that has never been seen before and will likely never be observed again.
I was born and raised in Los Angeles.  My interest in photography began at an early age, watching my Uncle Abe develop and print images in his home darkroom. After graduating high school and traveling through Europe during the summer of '72, I journeyed to California's North Coast, attending Humboldt State University.
After settling in Sacramento, I founded Capitol Services, assisting businesses with maneuvering through State government agencies.  In 2012, the company was sold, in part, so I could delve further into, and actively pursue, my interest in photography.
People are sometimes aware of my presence.  Occasionally, I will engage the person and then ask if I can "take their picture".  Often the images are totally candid.   Regardless, the resulting photos reflect a mirror image of society.
I've has been shooting on the street for seven years and have had four exhibits.  The most recent is on display at Viewpoint Photographic Art Center in Sacramento from January 7 to February 1, 2020.   The prior three were in my hometown of Davis.  In addition to solo street photography exhibits, I have been featured in group shows at Pence Gallery (Davis), Morro Bay Art Center and at Viewpoint.  The Yolo Basin Foundation, where I volunteer as a photographer, use my images in a variety of their promotional materials and social media.
I have been an active Viewpoint member since 2012, a volunteer docent since 2016, and was enthusiastically welcomed to Viewpoint's Board of Directors in 2018.
Contact David through this website if interested in having him photograph an event for use in your publicity.
All featured photos are available for purchase and are personally printed to order.  Please allow two weeks for delivery.
Photograph Price List
High quality matted archival inkjet prints
11×14: $ 150
16×20: $ 200
18×24: $ 250
20×24: $ 300
Premium Canvas Prints are also available. Please allow 3 weeks for delivery
11×14: $ 150
16×20: $ 200
18×24: $250
20×24: $300
To purchase any photograph, please contact David through this website.